Note: Savvy SFR Investors Go Where the Competition Ain't!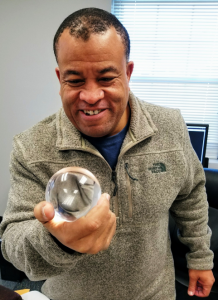 Our
March
and
April
articles this year, focused on my perspective of
The 3 R's of the Economy: Recession, Recovery, Recession. 
In my view, we are approaching the end of the peak economic cycle we've enjoyed for nearly a decade. That said, I freely admit that my crystal ball is as cloudy as the next guy's as to when to predict a major economic downturn.  However, there are four leading indicators to be aware of that foretell the potential for recession … and that that alert landlords, tenants and residential rental investors should be aware of and monitor as they evolve.
Delinquent Car Loans
Home Mortgage Delinquencies
Slowing Home Price Growth
Rising Rents
All of these are covered in detail in our
March issue
with no contradictory issues reported since then.
So let's agree we are somewhere near, or at, the top of the economic cycle. Then let's see how residential real estate investors can survive a downturn … plus prevail as profitable landlords
.
Single Family Homes … the Premier Investment Property Choice
A strong case is made that the best investment property for beginners as well as seasoned investors is a residential, single-family rental (SFR). Single-family homes tend to attract longer-term renters and typically superior tenants who pay their rent on time and take better care of the property. Additionally, turnover is typically lower than with apartments, landlords don't have common-area maintenance costs and the asset's value has meaningful upside compared to apartments.
Central Virginia … Prime Tenant Target Markets
Much has been studied, surveyed and written about the desirability of Central Virginia for the top two largest pools of potential renters … Baby Boomers and Millennials. Here's a quick rundown on the desires of both groups of tenants and how the Greater Richmond and Tidewater areas stack up as desirable locations for each.
Baby Boomers
, the once largest segment of the U.S. workforce, are increasingly in a retirement mode. Often that means downsizing … selling their larger homes, but not abandoning their desire for single-family living. Driven by the desire to be less tied down to the responsibilities of maintaining a home, Baby Boomers are attracted to the comforts of renting. They are motivated to downsize to SFR as an alternative and simpler lifestyle.
Millennials
, the most numerous generation in the country cannot be ignored as a major factor in the mix of potential SFR renters. A survey by the National Association of Home Builders found that most Millennials want to live in single-family homes outside of the urban center. And they want three or more bedrooms. As they begin to set up households and raise a family, SFRs will be increasingly in demand. Often burdened by student debt, many Millennials are not in a position to buy a home, but will welcome the privacy of an SFR.
Currently, reports are that roughly one-third of American households rent … and about one-third of those rentals are single-family homes. Certainly, given the above developments and trends, it is very likely that more and more renters will seek the housing option of an SFR.
So much for the SFR tenant market … it is real and likely to grow.
Four Drivers to Own SFRs at Top of Market
In my opinion, there are currently four solid economic, financial and lifestyle events that make it a good time to own SFRs …
all of which gives landlords better control over rents and choice of quality tenants.
Single Family Home Inventory constraints
Wage inflation
Low unemployment
Household expansion
Single Family Home Inventory Constraints:
The good news is that there are more homes now available for sale. However, you may need to be in the top tier of income earners to afford to buy. Inventory constraints in recent years drove a dramatic increase in price trajectory … pricing many would-be home buyers out of the market.
Those same wannabe homeowners are prime candidates as SFR renters.
Low Unemployment:
The national unemployment rate remains at 3.8 percent, according to the
Bureau of Labor Statistics
. That is at an historical low. To put that in perspective, Virginia's
seasonally adjusted
unemployment rate remains steady at 2.8 percent. Clearly, there are plenty of wage-earners out there needing desirable housing.
Many, perhaps most depending on income levels and other financial burdens, (e.g. student debt) are likely SFR tenants.
Wage Inflation:
Wage growth, long stuck in neutral, has at last found a higher gear. The consensus is that this upswing is due in large part to a tighter labor market that forces employers to raise pay. With unemployment at its current level there is competition to retailers and restaurants to boost pay to compete with sectors like health care and manufacturing. Higher pay, even for workers in lower-paying industries, adds to the pool of Central Virginia renters with more spendable income …
people who otherwise would not qualify as SFR tenants.
Household Expansion:
As previously noted in this article, Millennials are now setting up households and contemplating or in the process of raising families. This incredibly large pool of potential renters is often unable or unwilling to buy a home, but welcome the privacy of an SFR. Given the evolving/expanding households of Millennials, an SFR will be the preferred option rather than being apartment dwellers.
Note: Savvy SFR Investors Go Where the Competition Ain't!
Buyers of single family homes to be owner-occupied don't want the hassle of incurring immediate home improvements or remodeling. In this tight market, the winning home sales are those that are move-in quality. That means these prime properties often sell at a premium … bid up by competing buyers. So as an alert SFR investor, you'll find bargains in properties that require some upgrades … some merely cosmetic, others perhaps more substantial. These nuggets are not easy to find, but with some work you'll discover potential SFRs that owner-occupied buyers will not consider. So with a reasonable additional investment, you may leverage your ROI by negotiating a below market price and refurbishing the house to appeal to the many renters seeking attractive single family houses to call home.
Takeaways
So it's not a matter of "if" … it's a matter of "when" the next phase of the recurring business cycle will surface. Without a doubt, it is a time to
hope for the best and plan for the worst
. The good news for residential rental investors is there are four key drivers that put landlords in an enviable position to attract and retain quality SFR tenants. That means, when the downturn comes, you'll have taken the necessary steps to expand and protect your investments regardless of market uncertainty.