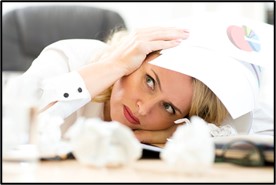 There's a lot going on out there … residential real estate investors - stay alert.
Covid-19 has dominated nearly every aspect of life in America … residential landlords and tenants included! There are several regulatory moving targets out there that are in place, soon to be or already expired as well as potentially to be extended. Any and all directly impact the short-term residential rental market … for better or worse.
Additionally, market forces are afoot (as ever!) that need consideration as we navigate the current waters and uncertain shoals of the next few months or years. With the former as a frame-of-reference, I offer the following, in no particular order, for your evaluation and application to your unique investment circumstances.
Of course, please let me hear from you to share thoughts and insight.
Virginia Rent Relief Program (RRP)
Governor Ralph Northam extended eviction protection until June 30, 2022.
According to the new eviction protections in Virginia:
Landlords may take no action to get possession or evict for nonpayment of rent – if the household has had financial hardship directly or indirectly due to COVID-19 – unless the landlord:
Gives tenant a 14-day nonpayment notice informing tenant about the Rent Relief Program (RRP), and
During the 14-day period, applies for RRP on the tenant's behalf unless tenant pays in full, enters a payment plan, or tenant already has applied for RRP
Landlords and tenants can apply for relief. Landlords are not able to evict tenants unless:
Tenant is found not eligible for RRP
Tenant refuses to cooperate with RRP application
RRP not approved in writing within 45 days of a completed application
For any subsequent application, RRP not approved in writing within 14 days of a completed application, or RRP runs out of money
If a tenant is complying with a written payment plan, landlord may take no action to get possession or evict for nonpayment of rent
Click here for KRS Holdings work to help in applying for relief to assist our landlord clients and their tenants.
Homeowner Mortgage Forbearance
If you can't pay your mortgage because you're struggling financially due to COVID-19, you can ask for mortgage payment relief (forbearance) by working with your mortgage servicer to temporarily pause or reduce your monthly mortgage payments. If you have not yet requested FHA Covid-19 forbearance, you must request this assistance from your mortgage servicer by September 30, 2021. Click here for more info.
Federal Unemployment Programs End
The CARES Act of 2020 authorized Federal Pandemic Unemployment Compensation, which provides an additional $300 weekly payments on top of state payments to qualified unemployment recipients. That financial relief ended on September 4, 2021.
Commonwealth of Virginia unemployment benefits range from $60 to $378 per week. The loss of $300 per week will have a significant negative impact on Virginia residents currently receiving state unemployment compensation. Note: That may trigger a major back-to-work initiative.
A lot of change happening simultaneously!
What's Next … What's a Landlord to Do? Questions to Ponder
How Soon Will People Return to Work?
States that ended enhanced federal unemployment benefits early have so far seen about the same job growth as states that continued offering the pandemic-related extra aid, according to a Wall Street Journal analysis. Additionally, many economists report that the key thing holding back labor market recovery is not unemployment insurance. The primary concerns are related to COVID-19, as well as households struggling with family-care responsibilities.
The Delta variant entry to the equation is a further complication. While job openings reached a record high of over 10 million in June, some employers seem hesitant to fill some of those postings due to the uncertainty caused by the rise of the Delta variant. The Labor Department reported that leisure and hospitality — which added 2.1 million jobs from February to July — was flat in August.
People will return to work. So, we'll need to wait and see how quickly that happens and in which job sectors.
As People Return to Work … What to Expect?
In our August Property Management Blog, I submitted that post-pandemic compensation and benefits will appreciably be on the increase. The trigger will be demands by workers seeking enhanced incentives to return to the workforce … in turn that will drive wage inflation. In the short-term, consumer spending will increase in pursuit of satisfaction of pent-up demand for pandemic-deprived products and services.
Landlords take note … that will include a near-term opportunity to increase rents, make needed property improvements and appeal to tenants who can afford to upgrade their housing.
Click here for an intriguing development … "Bidding wars erupt for renters as the economy recovers in a hot housing market."
Will Increased Employment Drive Household Formation?
The evidence points to workers moving out of shared living situations and looking for their own homes. This is a function of an improving, post-pandemic economy. Demand for apartment and single-family rentals is surging - outpacing supply in many desirable markets. This development is further fueled by an historically expensive housing market that precludes many would-be buyers from purchasing a home.
Takeaways
In spite the threat of the Delta variant, it is likely that the U.S. has entered a robust post-pandemic economy that will boost employment, wages and spending power. The net effect for residential rental investors will be an expanded tenant pool of those seeking their own home and those newly re-employed with the financial wherewithal to upgrade their residences.
Note the Wild Card: What may federal and Virginia state actions be regarding mandatory responses to a continuing pandemic? Will further stimulus payments, forbearance and eviction moratoriums be in the cards? Stay tuned!