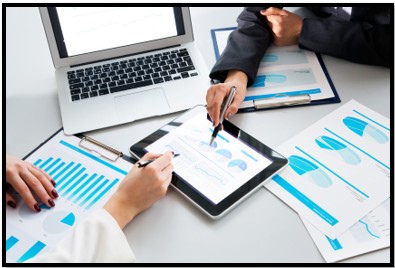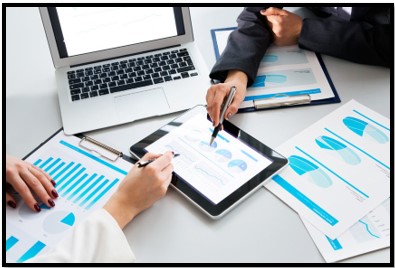 No individual and no institution have any idea where C-19 will take us, how it will end and what life will look like after the defeat of the corona virus. Some "experts" are projecting the effects to last 2 – 3 years or more. That may or may not prove to be so, but it's a time-frame rife with unpredictable twists and turns.
So, for this article, I'll start with the premise that Virginia residential landlords need to focus on rental market expectations through 2021. That's a calendar horizon that's manageable to imagine with less chance for surprise developments that derail reasonable planning steps.
What We Think We Know
Cure: The most optimistic projections indicate an effective vaccine will not be developed until early 2021. Following that, expect a long time-tunnel to produce sufficient quantities for universal inoculations.
Fear: No question that the infectious severity of COVID-19 is real. However, there is a level of dread way out of proportion to reality. Read … via network and cable TV … and overwhelmingly by social media which is virtually without supervision as to accuracy of content. The result … panic from the incessant onslaught of some real, some imagined and some outright attempts to mislead. Let us all constantly and consciously filter and evaluate incoming reports.
Unemployment (Landlord's def: potential lost rent receipts):
Yes, the percentage of unemployed workers is nearing historical highs. That said, there are immediate government initiatives to help businesses and employees weather the C-19 pandemic. Here's a quick rundown on five that will deliver a financial win/win for employers and workers alike … plus better ensure rents will be paid.
Unemployment Benefits: Unemployment insurance is expanded if job loss is due to COVID-19. Once regular state benefits expire, eligible recipients may collect up to an additional 13 weeks of benefits plus an additional $600 per week … delivering an additional cushion for both tenants and landlords.
The Paycheck Protection Program ("PPP"): Authorizes forgivable loans to small businesses to pay their employees during the COVID-19 crisis. (Landlords: Check to see if you qualify.)
Employee Retention Credit: Designed to encourage businesses to keep employees on their payroll.
Paid Sick Leave Credit & Family Leave Credit: Small and midsize employers can claim two new refundable payroll tax credits … paid sick leave credit and the paid family leave credit. Each fully reimburses eligible employers for the cost of providing COVID-19 related leave to their employees … and to make that repayment immediate.
Note: If history is any predictor of the future, expect government support to be expanded, not abandoned.
Re-employment: Restrictions that closed so-called non-essential businesses are slowly being lifted. May unemployment numbers may not be encouraging, followed by a likely uptick beginning in June. Increasing re-employment should be clearly evident beginning in 30 – 60 days fueled by the pent-up demand by workers to return to work … and the need for employers to seek capable staff. That will drive an upsurge in the economy, including a return to regular paychecks and the ability to pay for the necessities of life … with rent for housing at the top of the list.
Now here's another potential that I think holds promise. In the wake of increasing criticisms of China's role in the C-19 crisis, it is likely to number the days of China being the indispensable exporter to the U.S.
Reports are on the rise:
Need ventilators? China has them.
Need surgical masks? Primary source … and hope they're not hoarding for their own people.
Need some drug? All the ingredients are mixed in China.
Want to go green? Most solar panels and wind turbines are made in China.
The longer the pandemic lasts, the frustration with China will grow. And as the U.S. tries to recover from what may end up being a shrinking economy in 2020, there is a growing groundswell of lawmaker support to offer major perks to U.S. companies that leave China and repatriate business operations to our shores.
In my view, the result is likely to be a re-employment windfall for American workers … many of whom are renters. Time-frame … don't know … but expect some evidence by the beginning of the New Year.
Evictions: As of this writing, there are changes to eviction cases that pertain to both tenants and landlords who have mortgages on their rental properties.
The Supreme Court of Virginiaextended an emergency judicial order that freezes eviction cases around the state. While no eviction cases will be heard during that time period, landlords can still file lawsuits to begin the process of evicting tenants who don't pay. The CARES Act provides 120 days of eviction relief to July 25, 2020, for tenants in federally-backed housing.
Note: This eviction moratorium does not relieve tenants the obligation to pay rent.
Financially strapped apartment landlords with government-backed mortgages can avoid foreclosure if they don't evict tenants. The order applies to the Fannie Mae and Freddie Mac mortgage companies, which will extend mortgage forbearance to any landlord "negatively affected by the coronavirus national emergency," according to the Federal Housing Finance Agency.
With the above as background, let's take a practical view of the eviction landscape. Landlords don't want to go through the lengthy and often expensive eviction process. Likewise, the vast majority of tenants want to stay in their homes and avoid the trauma of eviction … and the added burden of finding alternative housing.
So, in our plans as landlords, let's not adopt one-size-fits-all solutions. Alternatively, remain alert to accommodate different circumstances, e.g. short-term tenant cash-flow interruptions. Yes, we must remain objective to limit our financial exposure and risk to our investments. That must be balanced with a realistic sense of compassion and analysis of the renter's situation. Communication is key. At the first signs of a problem, we need to initiate conversation with tenants to determine the facts and agree on a joint plan of action.
Financial Considerations: Supply and demand are not necessarily at work in the financial markets. Interest rates are at all-time lows which logically would lead to more borrowing. That's not the case as lenders are taking a more cautious, defensive approach and tightening credit rather than seeking to accelerate lending.
In planning, recognize that developing new relationships with lenders will be tough. Certainly, reinforce established relationships to take advantage of opportunities for new residential rental investments. Interest rates are low and homebuying has slowed … swelling the pool of renters seeking housing. Now is the time to consider expanding rental portfolios.
Cash is king. Conserve yours for the unexpected challenges that will surely arise. Must-haves must take priority to nice-to-haves. In that light, rethink your timing for upgrades and improvements and categorize based on what's critically necessary and what can wait.
Given tenant turnover, we need to plan what inducements will attract renters during these difficult times. Start with identifying your ideal tenant profile and gear your promotions and incentives to appeal to that group.
Takeaways
So, amidst the tidal wave of information overload … ranging from real to imagined to misleading … my attempt is to offer some measure of objectivity to foster superior planning and decision-making by landlords during this tumultuous time. Some final thoughts for this planning session.
The good news is that everybody needs a place to live. That's what we as residential real estate investors deliver. Charge a fair price, provide a comfortable home plus appropriate customer service … and we shall prevail.
Despite the dread that accompanies job loss for both tenants and landlords, take another look at the aggressive actions at both a state and federal level to mitigate the financial carnage that otherwise may have been devastating.
Re-employment is on the uptick.
And here are two thoughts on planning by experts on the topic.
Dwight D. Eisenhower, President of the United States & Supreme Allied Commander – WW II
"Plans Are Worthless, But Planning Is Everything"
Mike Tyson, Former World Heavyweight Boxing Champion
"Everybody has a plan until they get punched in the mouth."
Moral: Stay flexible. Planning is a process … not a one-time event.
As facts continue to unfold, I'll be in touch to keep us all abreast of how to best prevail in preserving our investments, maintaining positive cash flow and helping our renters get through these next few months.