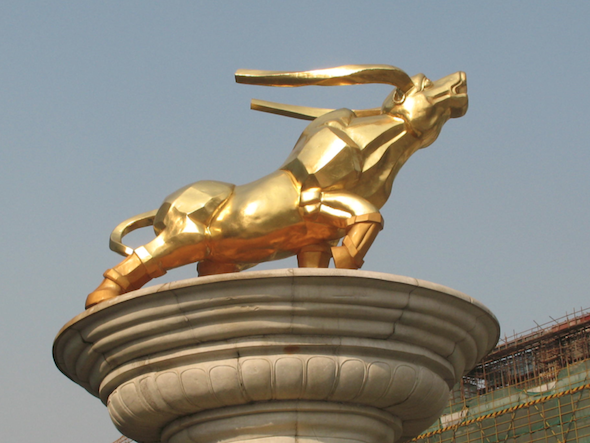 Residential Rental Property Buying in 2016
As CEO of KRS Holdings - a Richmond property management firm serving real estate investors – I am bullish on the purchase of rental properties this year. My experience and analysis of the Central Virginia rental property market supports my conclusion that 2016 presents a nearly perfect climate for rental property investors … one which may not prove repeatable for decades. What elements make up this unique mix particularly in the Greater Richmond and Tidewater regions? Three in particular:
Low mortgage interest rates.
Attraction of millennials.
Upward trending of rents.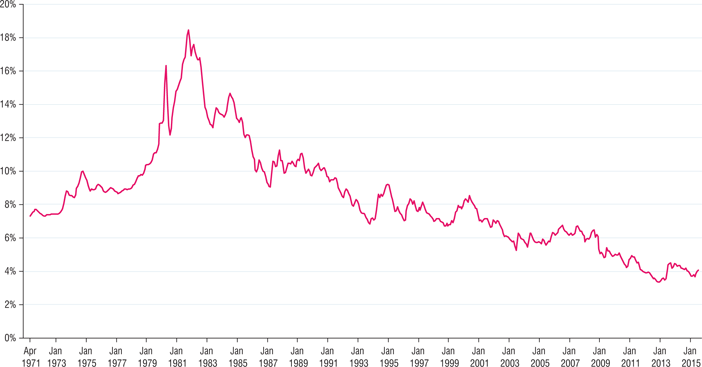 LOW MORTGAGE INTEREST RATES
Mortgage interest rates are below immediate post-World War II levels. In fact, mortgage interest rates fluctuated within a fairly narrow range of between 4.35 and 5.09 per cent, from 1946 through 1956.Today, 30 year fixed rate mortgages may be had in the range of 4% … perhaps the lowest for decades to come.
As cited in Bankrate , 2016 interest rates on mortgages aren't predicted to skyrocket in 2016, but they'll likely move higher."The benchmark 30-year fixed-rate mortgage will spend the bulk of 2016 in the low 4s and remain well below the 5% mark throughout the year," says Greg McBride, CFA, Bankrate's chief financial analyst.
Likewise, multi-family rates remain historically low as evidenced by Fannie Mae in a range of 3.04% to 5.02% depending on the loan terms. Click here for detail So, in terms of affordability and maximizing return on rental margins, sooner rather than later this year is the superior choice for residential rental investors to make their purchase moves.
Another bright light for rental property investors is tight lending standards, which continue to keep people who could otherwise afford to buy a home from qualifying for a loan to finance the purchase. That creates an additional pool of tenants, especially among Millennials.
ATTRACTION OF MILLENNIALS

RealtyTrac, the nation's leading source for comprehensive housing data, released an analysis of fair market rents and median home prices in more than 500 U.S. counties, which shows that buying is still more affordable than renting in the majority of U.S. housing markets, while the opposite is true in markets with the biggest increase in the Millennial share of the population..
Compared to other desirable areas, Central Virginia is an attractive residential destination based on affordable living, availability of jobs and quality of life … all magnets for Millennials. As evidence, the Virginia Beach MSA has the highest percentage of Millennials of any metro area in the country, according to Forbes. Likewise, Richmond City enjoys high marks with over a 28% increase in the Millennial population for the six years ending in 2013. That trend continues. These enduring trends add up to major pluses for residential rental investors in Central Virginia.
UPWARD TREND OF RENTERS AND RENTS
Lawrence Yun, chief economist of the National Association of Realtors® anticipates the homeownership rate declining slightly further as the number of new renter households exceeds the share of new homebuyers – as it has at least since 2008. He said the pendulum will likely swing towards a balance of more new homeowners as early as 2017. Click Here According to market analysis by RealPage.
3RD QUARTER RICHMOND PERFORMANCE HIGHLIGHTS
Apartment demand in 3rd quarter gathered momentum (1,514 units) as new supply (1,562 units) reached decade-high levels. In turn, occupancy increased 0.1 point quarter-over-quarter. Annually, demand for 3,073 units outpaced supply of 2,685 units, boosting occupancy 0.6 points to 95.5%. On the pricing side, rents rose 0.4% in 3rd quarter, resulting in annual growth of 2.7%.
3RD QUARTER VIRGINIA BEACH/NORFOLK PERFORMANCE HIGHLIGHTS
Demand topped supply levels in 3rd quarter, 601 units to 270 units. As a result, occupancy increased 0.3 points quarter-over-quarter, landing at 94.3%. That rate was up 0.1 point year-over-year. Meanwhile, operators pushed rents up 0.8% during 3rd quarter, while annual growth measured 1.8%. That was the best rent growth posted here since 1st quarter 2012. Based on the above, both the pool of prospective tenants and an increasing rent environment are likely to continue into 2016.
There are bargains out there for single family residences. So, for residential rental investors in Central Virginia, it may be an excellent time to expand your investment horizons or maybe put your toe in the water as a first-time landlord. In general, the best investment property for beginners is a residential, single-family dwelling. SFH homes tend to attract families and couples who prove to be longer-term renters and typically better tenants that make rental payments on time and take better care of the property.
TO SUM UP
At the risk of being redundant, my belief is it is a good time to buy rental properties, because the dynamics of this market are right. Flat, or only slightly increasing, home prices will allow rents to catch up with home prices – a benefit to buy-and-hold investors.