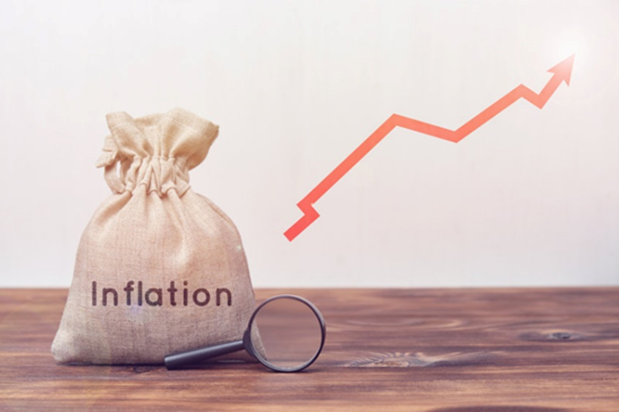 WAGE INFLATION COMES IN 2 FLAVORS
Both Satisfy Landlords' Taste for Profit
(Second in a Series of 2 Articles)
In the first article of this series, I made a case for three critical factors that contribute to a positive potential for profit in rental income, tenant quality and enhanced asset values.
Direct Wage Inflation

Indirect Wage Inflation

Wages = Spending Power
Working remotely was introduced as a major contributor to indirect wage inflation with savings equal to about $4,000 annually for the average worker. We closed with the promise to learn more about indirect wage inflation … the topic of this piece. Together, let's examine the power of indirect wage inflation realized by Relocating to a More Affordable Location and the likelihood of Student Loan Forgiveness.
Relocating to a More Affordable Location
While most major cities have the highest concentration of jobs, they also sport skyrocketing rent. Renters often find they can afford superior living quarters with more amenities for the same or lower prices in a lower cost-of-living location. Migration shifts show the Southeast to be a preferred area for relocation. Notably, Virginia is touted as being in the top 10 desirable areas. North Carolina is featured as one of 3 states welcoming the largest influx of new residents.
Millennials are now the largest U.S. generation in numbers … 72.1 million. Many are seeking more affordable places to live as household formation multiplies. Home sale prices are at record highs which preclude home ownership for most. For residential landlords that means a more robust pool of renters … with higher earnings plus offsets to other overheads, which often yields a lower "real cost" as a percentage of rents. That's a win for tenants in increased spending power … plus presents landlords the option to charge rents at a premium.
Student Loan Forgiveness
President Biden is expected to make an announcement on broad student-loan forgiveness for federal borrowers in August. Sens. Elizabeth Warren, Chuck Schumer, and Raphael Warnock met with Biden to urge him to go big on relief and hold off on issuing any executive action until he considered loan forgiveness for everyone.
Americans owe nearly $1.75 trillion in student loan debt, spread out among about 46 million borrowers.
Here's the indirect wage inflation effect of loan forgiveness. The Federal Reserve survey found the average monthly student bill was $393. However, loan repayment amounts vary based on the type of plan chosen with monthly payments ranging from $214 to $613.
Takeaways 
All things point to the reality that the U.S. has entered a robust post-pandemic economy that will boost employment, wages and spending power. The net effect for residential rental investors will be an expanded tenant pool of those newly re-employed enjoying sizable bumps in income.
Landlords Alert!
Landlords take note … that will include a near-term opportunity to increase rents, make needed property improvements and appeal to tenants who can afford to upgrade their housing. 
Click here for an intriguing development … "Bidding wars erupt for renters as the economy recovers in a hot housing market." 
Bloomberg News, 7/14/22:
"Wage growth continues to outpace rent increases …"
"..... the CPI measure will likely have rent surging into 2023."

At KRS Holdings, we stand by our core principles: Successful property management is based on simple math: Add value to your assets, subtract unnecessary expenses.
Give us a call or drop an email. We'll respond promptly to relieve your stress and help you evaluate your property management options plus maximize your rental property positive cash flow.