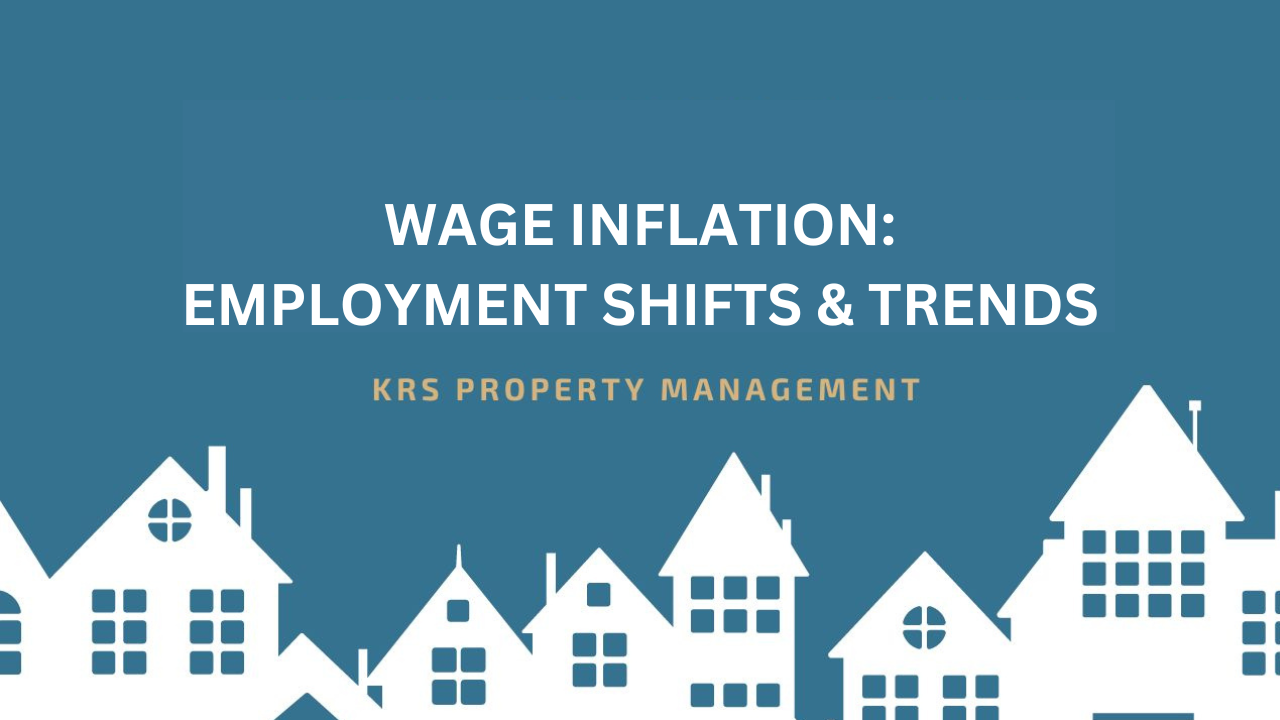 At the beginning of the pandemic, layoff casualties were virtually anyone whose job required in-person functions … retail, leisure and hospitality workers were hardest hit. The post-pandemic employment world is now in short supply of these workers and is aggressively pursuing hiring quality employees.
In contrast, there has been an about-face in employment by "white-collar" employers. The increased uncertainty of recession has convinced a growing number of companies that they need to pull in their horns. In recent months, there has been a slowdown or hiring freeze in tech, IT and media industries … as well as business services; employment jobs; administrative support roles; and finance.
So, as landlords we must be aware of the changing economic profiles of existing and prospective renters. It will impact your tenant retention and new applicant screening … ultimately reflected in your 2023 bottom-line.
Employment Shifts
One study reports 24,151 workers in U.S.-based tech companies have been laid off in mass job cuts during the first two weeks of January 2023. So far this year, that works out to an average of 1,600 tech workers every day.
Last year, 1,023 tech companies slashed over 154,000 jobs as they were forced to confront rising inflation rates, a tumultuous stock market and excessive staffing prior to the economic downturn.
And it's not just the tech sector that's laying off staff either.
In just two instances, this month banking giant Goldman Sachs initiated laying off 3,000 employees as dealmaking slows; BlackRock, the world's largest asset management firm is eliminating up to 500 jobs … a first such move in four years.
The U.S. Department of Labor reports average layoffs in finance and insurance during the months of September to November of last year nearly doubled from a year earlier.
Now to put these employment downsizing events in perspective for residential landlords, Amazon's CEO specified that "The cuts will primarily hit the company's corporate workforce and will not affect hourly warehouse workers". That clarification is representative of what is being voiced by executives responsible for trimming staff … it is the higher paid employee sectors that will be subject to reductions.
Generally, workers in those classifications are not renter candidates.
By and large they are homeowners.
Tenant Employment Trends
While white collar, high-income office workers face escalating job losses … those in blue-collar and the trades sectors are likely to fare much better.
For us as residential real estate investors, that development can mean a somewhat shrinking pool of white-collar tenants … offset by a pool of blue-collar renters enjoying increasing wages as competition heats up for essential services such as maintenance, repairs and renovations.
Increasingly, four-year college programs steadily lose its appeal with emphasis on shorter, more affordable paths to a well-paying career … the skilled trades. More people are choosing this alternative. Skilled trades workers, such as electrical, welding, HVAC, and CDL truck drivers now enjoy starting salaries as high as $66,000 … often with signing bonuses and prospects for rapid advancement.
Blue-collar trades like plumbing, construction, electricity, landscaping, cleaning, handiwork and others offer low barriers to entry. Apprentices in these fields earn while they learn … and avoid financially crippling student debt to finance their career training.
These career trends present an evolving, growing pool of well-paid tenants!
The Case for Wage Inflation plus Value-Adds for Landlords
I believe it is abundantly clear that wage inflation is a fact of life which will continue at least through 2023 as strapped employers compete to attract and retain quality workers … offering signing-on bonuses and compensation boosted to pre-pandemic norms. Likewise, blue collar workers and those employed in the trades demand sizable financial inducements.
So, how is wage inflation likely to affect residential landlords like you and me? I'm convinced there is a positive upside for us in rental income, tenant quality and enhanced asset values.
Now in our post-pandemic economy … even in the face of anticipated recession pressures ... there will be robust gains in employment, wages and spending power. The net effect for residential rental investors will be an expanded tenant pool of workers enjoying sizable bumps in income.
Residential landlords take note … we have a near-term opportunity to:
increase rents

make needed property improvements, and

appeal to tenants who can afford to upgrade their housing