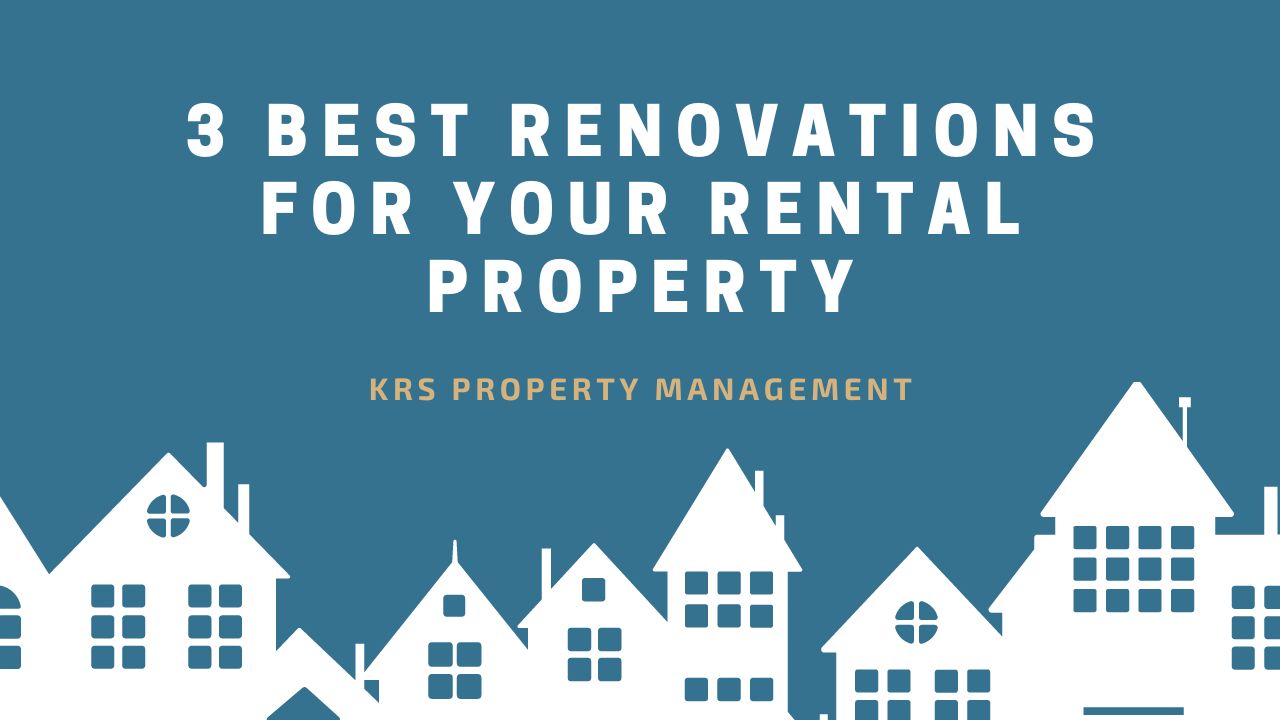 When renting out a property, you want to make sure that you are getting consistent cash flow by keeping long-term tenants and having low vacancy rates.
To catch interested tenants' attention and make your existing ones renew their leases, one good strategy is to conduct property improvements. It's your responsibility to maintain the rental space so your renters can consistently enjoy the home.
You have to first think of a budget and stick to it. Don't make the mistake of improving the rental property the same way you would the house you live in. Your renovation should correspond to what tenants are looking for.
Remember, as a landlord, your responsibility is to make your renters stay comfortable. Think of your target market and match the upgrade to their needs and desired functionality to protect your investment's value.
Here at KRS Holdings, we have put together 3 areas of the rental property that you can start making improvements to:
Work on the Yard and Curb Appeal
You won't get a second chance to change interested tenants' first impressions. Here are some of the things that you can add to enhance your curb appeal :
Fence - If you haven't yet, build a fence to add privacy and help secure your property as well as give your renter peace of mind. With the fence built around the house, it will be easy to add more amenities such as a play space or patio on the next upgrade.
Trim trees and shrubs - Clipping tree branches and overgrown shrubs can make a big difference in improving your curb appeal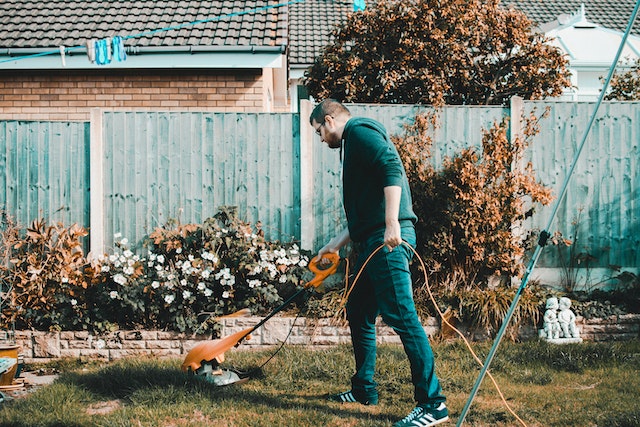 Paint the exterior - Fresh paint can entice potential renters to check out your rental. It can also make a big difference to your investment's marketability.
Add flowers - You can add planters outside for flowers or simply have a flower bed. This will add a pop of color and draw people's eyes to the home
Upgrade the Bathroom
Bathrooms are one of the most used rooms in any house, including rentals. Over time, it will go through a lot of wear and tear and can easily become the most outdated room in the house. Upgrading the bathrooms can increase tenants' comfort and can play a role when tenants are deciding whether or not to renew the lease. What's more, newer tenants will easily notice any existing bathroom issues and you would want to prevent that.
Here are 3 reasons why you should work on the bathroom renovations:
Save on Utility Costs - Addressing plumbing issues early on and installing water-efficient toilets can help you save money on utilities. Make sure that these are well-maintained to avoid leaks.
Conserve Water - Since bathrooms contribute to around 50% of the water usage in the home, renovating the bathroom and upgrading fixtures can help you in saving water. Consider installing water-efficient showerheads and low-flush toilets.
Promote Functionality - When upgrading the bathroom find the right balance between functionality and style. You can choose modern designs but make sure not to overspend as lower-priced brands can still get the job done.
Other Quick Property Upgrades
Take a good look at the parts of the house that may need a boost or some alterations. Start with the easy ones like:
Repaint the walls
Settle for colors that will match easily most tenants' furniture. Going for neutral colors is always a good idea. Neutral paint colors that are commonly used include beige, white, and light gray. These colors will also be easy to paint over if a tenant requests to paint the walls in their favorite color.

Upgrade the Amenities
Investing in modern amenities entices potential tenants and promotes loyalty to the existing ones. Doing so can also help increase your property's market value. Improving the advertised amenities such as air conditioning and heating systems is a good start.
Adding storage space can help renters in organizing their things and keep the house tidy. You can also encourage fun activities by building a patio, fire pit, or sunroom.
Refresh the Home's Lighting
Improving the lighting can greatly affect the rental's overall atmosphere. It can complement the neutral paint and highlight the best parts of the house. Buy stylish lighting to help modernize the space without spending a lot.
Importance of Conducting Maintenance and Renovations
Part of your responsibility as a landlord is to consistently maintain the condition of the property to make it habitable, comfortable, and functional. It requires time and effort to improve the house correctly. But, when your invest in the right upgrades, it will allow you to increase the rent.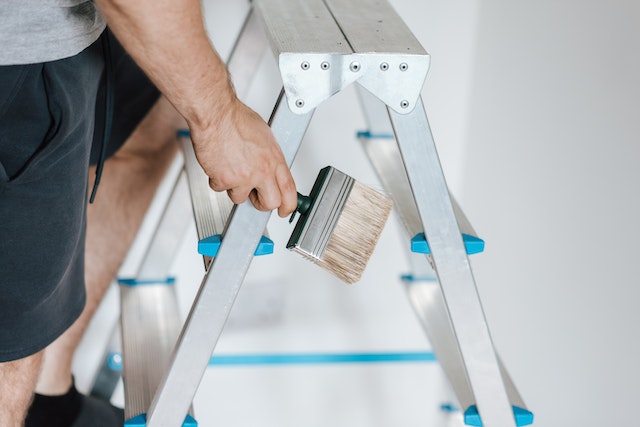 Conducting the maintenance and upgrades sooner rather than later can lengthen the time between required maintenance. It shouldn't be too expensive when you renovate the rental property. You can always try to upcycle, repair, or deep clean items before you replace them. It will take a lot of work, but this will be much more affordable
It's also efficient to use the latest models to address short-term and quality issues. This reduces costs and other renovation expenses in the long run. Using newer technologies when upgrading amenities can increase their reliability and promote better performance.
Bottom Line
Owning a rental property will require maintenance and upkeep. You have to be diligent in enhancing the amenities and improving rooms where your tenants will be spending most of their time in. If you feel that planning the renovation projects is consuming your time and energy, consider working with a property manager.
At KRS Holdings we can assist you with everything from planning to executing your property's improvements and keeping your renters happy. Contact us today to learn about our property management services!