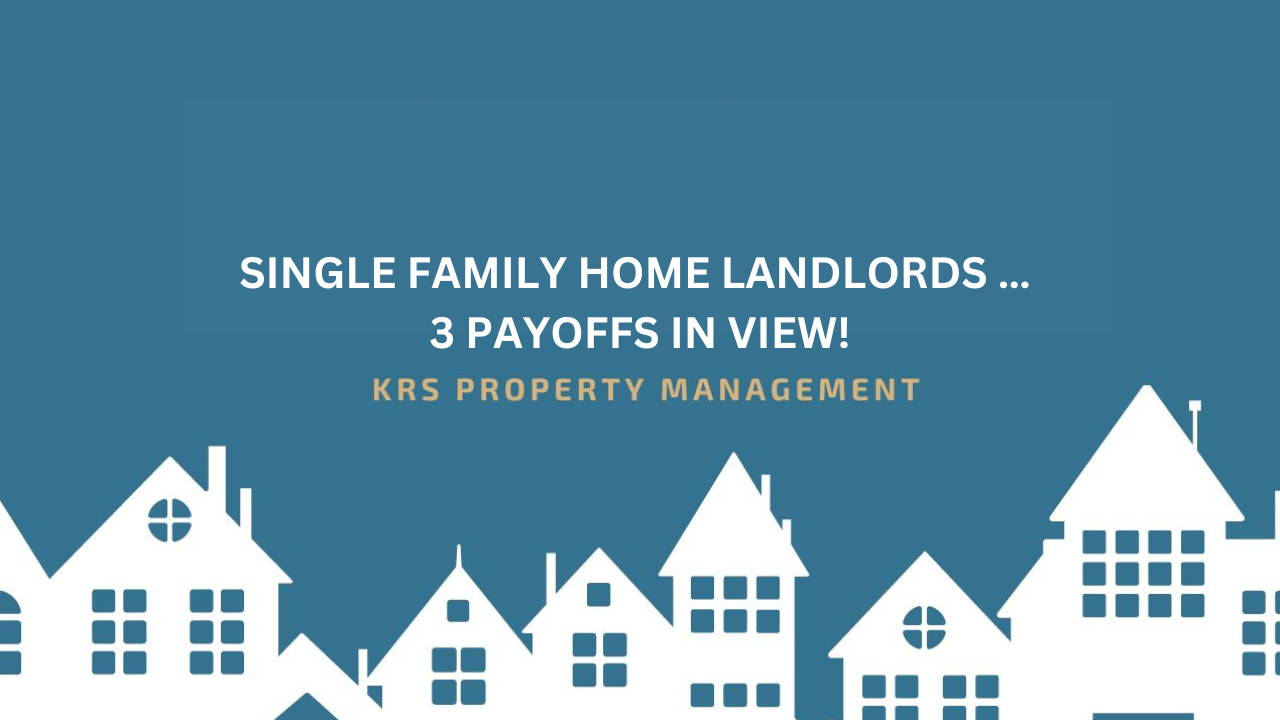 SINGLE FAMILY HOME LANDLORDS … 3 PAYOFFS IN VIEW!
Bumps in Rental Income;
Enhanced Tenant Quality;
Property Appreciation.
SFH Investments … the Long View
Looking forward, we should consider three factors to influence our residential rental investment decisions.
Employment
Wage Inflation
Effective Cost of Borrowing
Let's look at each in more detail.
Employment
There's considerable upside potential for job growth in the Commonwealth. The Virginia Worker Shortage Index reports there are 51 available workers for every 100 open jobs. That is in stark contrast to a low of 47 in January. That means hiring is picking up significantly.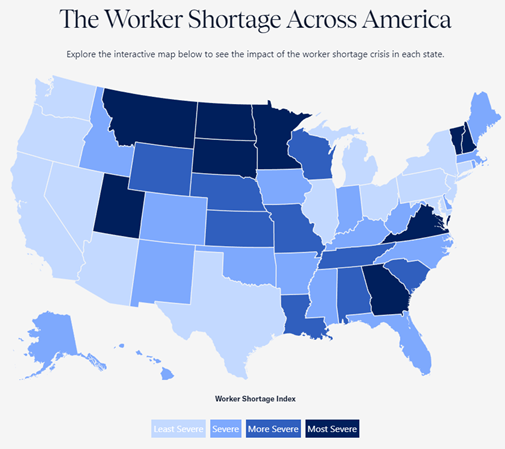 Click here to visit the U.S. Chamber of Commerce interactive state map.
That brings us to the next issue … wage inflation as employers competitively bid to fill open positions.
Wage Inflation
My position on this subject remains unchanged. Wage inflation is an entrenched fact of life which will continue at least through 2023. Wage inflation is in lockstep with higher employment as employers continue to bid for quality workers. Hiring managers are sweetening offers with signing-on bonuses and compensation boosted to and often exceeding pre-pandemic norms.
Consider this. The Bureau of Labor reports the end-of-year 2022 increase in weekly wages at 8.9%. If wage inflation and employment growth continue, even at conservative annual growth rates, weekly paychecks and employment statistics may look like the following over the next 5 years.
| | | | | | | | |
| --- | --- | --- | --- | --- | --- | --- | --- |
| PercentIncr. | Weekly Wages 2023 | Weekly Wages 2024 | Weekly Wages 2025 | Weekly Wages 2026 | Weekly Wages 2027 | Number of Employers | Workers Employed |
| 5% | $1,460 | $1,532 | $1,609 | $1,689 | $1,733 | 320,758 | 3,351,756 |
| 6% | $1,473 | $1,562 | $1,656 | $1,755 | $1,860 | 340,003 | 3,519,344 |
| 7% | $1,487 | $1,591 | $1,703 | $1,822 | $1,950 | 357,003 | 3,695,311 |
The other bit of good news is that wage inflation drives growth as more workers are employed and produce goods and services that generate profits that top employee compensation.
According to the Harvard Business Review, the sources of strength in the U.S. economy is, "The booming labor market translates into wages and spending, which is a good place to start gauging the strength of the real economy".
More workers drives an expanded pool of renters.
Effective Mortgage Interest Rates
While interest rates are now at 6% … about double the rate in early 2021 … it's instructive to see how inflation affects your cost of borrowing to finance a SFH rental property. The effective mortgage interest rate is the interest rate charged by the lender minus the current inflation rate. That means today's 6% 30-year mortgage interest rate is reduced by the current inflation rate of 6.4% … to yield a negative rate of .4%!
"Affordable" SFHs are now in the $300,000 range … significantly more than 2021 and 2022. That said, the effective interest rate may influence your purchase decision … either as a first-time investor or to expand your residential rental portfolio.
Takeaways
Admittedly, there are "wild card" factors that may affect the economy in upcoming months … the 2024 elections; Fed moves; geopolitical developments, artificial intelligence to name several major items. That said, I'm of the opinion that wage inflation and job growth and increased spending power will continue this year and into the next.
That means residential landlords like you and me are likely to experience an expanded tenant pool of workers enjoying sizable bumps in income. Results: Enhancements in rental income, tenant quality and appreciation in asset values.
Whether you are a DIY landlord or someone that needs property management services … or a combo of the two, KRS Holdings is here to help!
Give us a call or drop an email. We'll respond promptly and relieve your stress by evaluating your property management options.