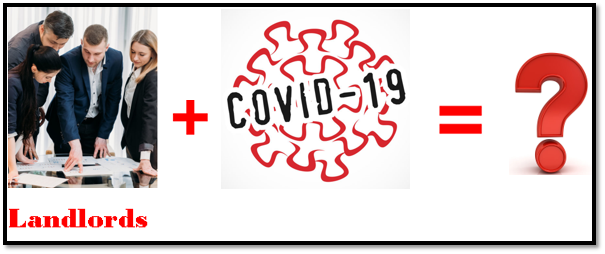 In our September newsletter, we addressed current and best-guess anticipated events that affect how SFH rental investors may best approach tenants regarding rents today.
Many experts expected additional financial relief by the feds to help individuals and landlords weather the economic ravages of the pandemic. However, after considerable negotiations, Congress adjourned failing to reach agreement on a bi-partisan compromise to reestablish much needed monetary aid to both individuals and businesses. Given the proximity to Election Day, it is unlikely that any action will be taken before the results of the November 3rd voting is determined.
In the absence of federal financial support, landlords are rightfully concerned with the potential for rent payment delinquencies to escalate. Additionally, there are CDC imposed restrictions on evictions effective at least through year-end.
For as long as C-19 continues to be a health and financial scourge, Virginia SFH landlords are well advised to maintain a defensive posture to retain quality tenants … and attract replacement renters when that necessity occurs. Be proactive is the prime guiding principle. Landlords who express a willingness to negotiate are likely to prevail in contrast to those who don't … perhaps even taking a temporary hit on rental revenue.
Raising rents is not an immediate option.
What's a Virginia SFH Landlord to Do?
So, let's focus on proactive steps we, as SFH rental investors, can take to preserve our investments, maintain positive cash flow and help our renters get through these next few months.
Virginia Rent & Mortgage Relief Program (RMRP):Gov. Ralph Northam announced changes to the state's $50 million RMRP. Notably, Virginia landlords now may apply for assistance on behalf of tenants who owe back rent. That means significant streamlining for landlords seeking rent and mortgage relief through the revised state program.
The major 'plus' for landlords is previous rules required tenants who were delinquent in rent payments to apply for relief. Now, landlords can apply for tenant rent relief directly through Virginia Housing. Those who meet the qualifications will be rewarded with payments retroactive to April 1 of this year.
Proactive Actions:
Visit the Virginia Housing website and learn the eligibility requirements to apply for the RMRP. Generally, landlords who are confirmed owners of Virginia rental properties with rental agreements to qualifying tenants may apply. Click here for a summary of eligibility, required documentations and communicating with tenants.
If you qualify … apply! The due date for applications is November 15.
Qualifying for the RMRP will help landlords avoid foreclosure by infusing much-needed rental cash flow.
KRS HOLDINGS RENTAL CUSTOMERS … FREE SUPPORT!
KRS is pleased to announce that we are completing and submitting the RMRP applications for all our eligible customers at no charge. The application process is somewhat daunting, so please be patient and remain confident that we are moving your assistance request forward as rapidly as possible. Thanks for your understanding!
What to do if you or your tenants don't qualify for relief via the RMRP? KRS Holdings creates tailored solutions based on the unique circumstances each of our clients must resolve. The objective always is to mitigate the continued loss of rent receipts and retain quality tenants. You are invited to give us a call to discuss some of the alternatives that have proved to be successful.
Foreclosures & Evictions:
Center for Disease Control (CDC) has issued a temporary halt in residential evictions until the end of this year to prevent the spread of COVID-19. Tenants are required to submit a written declaration to the CDC with a copy to their landlord. Click here for the details.
The significance of this moratorium for landlords are the criminal penalties for non-compliance. Click here for the full text of the Agency Order.
What follows is our summary and understanding of the consequences for evicting a person who has submitted the above declaration, not to be construed as legal advice:
A fine of no more than $100,000 if the violation does not result in a death or one year in jail, or both, or
A fine of no more than $250,000 if the violation results in a death or one year in jail, or both
An organization violating this Order may be subject to a fine of no more than $200,000 per event if the violation does not result in a death, or $500,000 per event if the violation results in a death.
Proactive Action: The CDC's order may be challenged in courts and may be struck down for various reasons. In the absence of the moratorium being overturned, mortgagees proceeding with evictions risk violating the CDC's order.
The Federal Housing Finance Agency (FHFA) has extended the foreclosure and eviction moratorium for homes with mortgages backed by Fannie Mae and Freddie Mac through December 31, 2020. The foreclosure freeze only applies to single-family foreclosures and real estate owned (REO) evictions. REO evictions apply to properties that are acquired by Fannie or Freddie through foreclosure or deed-in-lieu of foreclosure transactions.
For SFH landlords under pressure to meet mortgage obligations in the face of tenant delinquencies, this may be a breath of fresh air … albeit potentially for only a few months.
Summary
The key to weathering this health and economic menace is to remain alert and diligent in serving your tenants and protecting your investment. That calls for capable, experienced management. For your consideration:
Whether becoming a landlord was a choice or a result of circumstance, it doesn't change the fact that managing any property comes with its challenges… and we want to help. At KRS Holdings, we stand by our core principles to always be straightforward and honest in every situation. We strive to make our clients the most money possible. We'd love to share with you how we can make your property profitable and relieve you of the management stresses imposed by COVID-19.
Give us a call or drop an email. We'll respond promptly and
relieve your stress to evaluate your property management options.