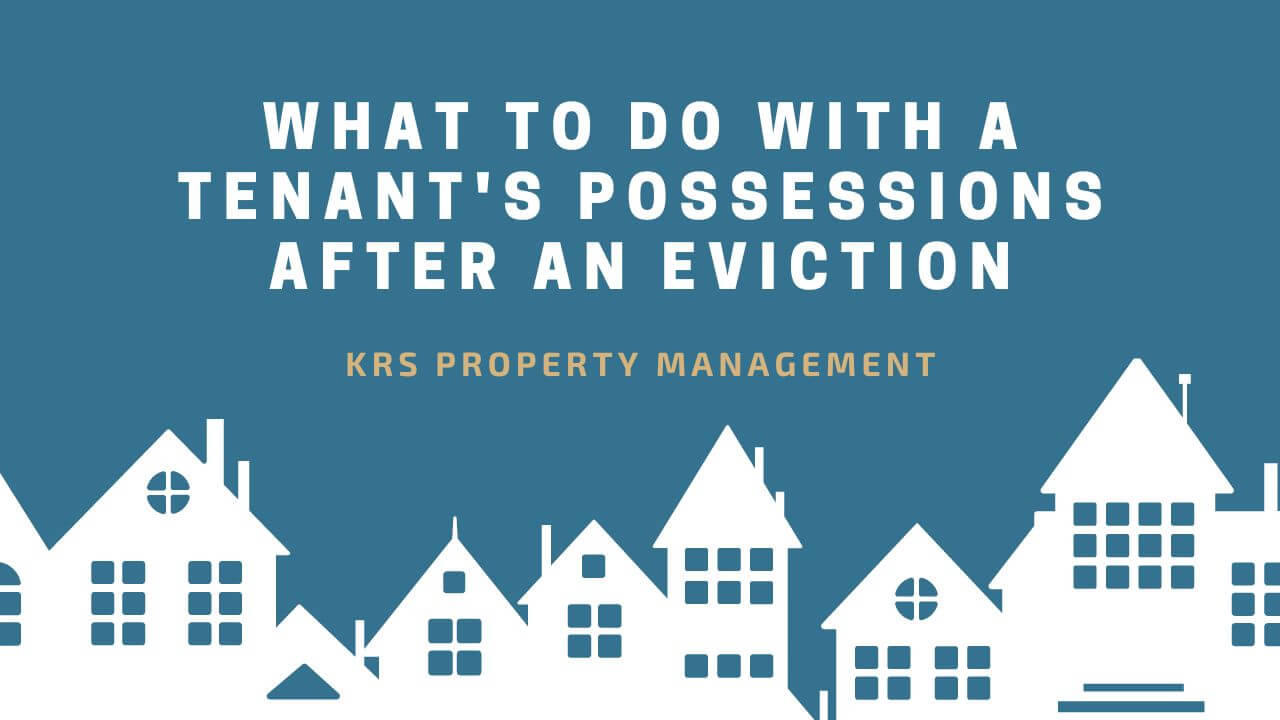 There are many tasks landlords must do when operating a rental property. Evicting a tenant from your rental property can be a challenging a time-consuming process. But even once they've vacated the premises, you will need to ensure that you handle any possessions they have left behind.
If the tenant you have evicted leaves their belongings behind, you have certain responsibilities as a landlord that you must abide by. For instance, you must ensure that you give the tenant a fair chance to retrieve their belongings before you can dispose of them.
Failing to abide by these responsibilities can land you in legal trouble. Among other things, you can become liable to pay the tenant certain damages that can cost your bottom line.
Here's what you need to know about handling a tenant's belongings post-eviction!
Reason for the Eviction
Every state has laws that direct landlords on what they should do regarding tenants' possessions after an eviction. The state of Virginia isn't an exception. To know what to do with a tenant's belongings after they leave, you must first look at the exact reason for their eviction. The common reasons for evicting a tenant are as follows:
Nonpayment of rent. You have a right to evict a tenant for consistently paying rent late or failing to pay it altogether.
Violation of a term of the lease agreement. The lease obligates tenants to abide by certain terms. For instance, they must abide by occupancy limits and their maintenance responsibilities.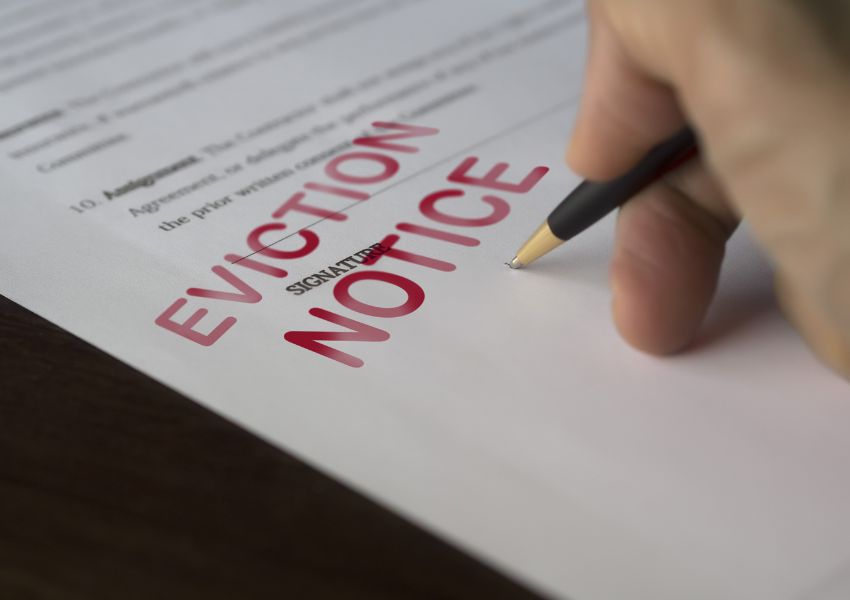 Excessive damage. Tenants have an obligation to care for their rented premises. They must not, for instance, cause negligent or careless damage to the property.
Illegal activity. Tenants must not carry out illegal activities while at the rental property.
Common Items that Tenants Leave Behind After an Eviction
After an eviction, tenants can leave a number of valuable belongings behind. The following are examples of such items:
Bicycles
Family photos
Furniture
Medicine
Cloths
Old bottles
Wrappers
Virginia Law on How to Handle a Tenant's Possession After an Eviction
Ideally, it makes sense for landlords to allow their evicted tenants time to retrieve their belongings. Doing this minimizes any potential risk of being sued for lost property by the tenant.
Virginia has laws that dictate when and how a landlord can get rid of a tenant's abandoned property after an eviction. The following is the step-by-step process that you must follow when handling a tenant's belonging after an eviction in Virginia:
Determine Whether or Not the Property is Abandoned
Before disposing of the tenant's belongings, first, determine whether the property is indeed abandoned. Under Virginia law, a tenant's possession can be considered abandoned when two things have occurred:
If the tenant has terminated their lease
If the landlord has obtained possession of their property back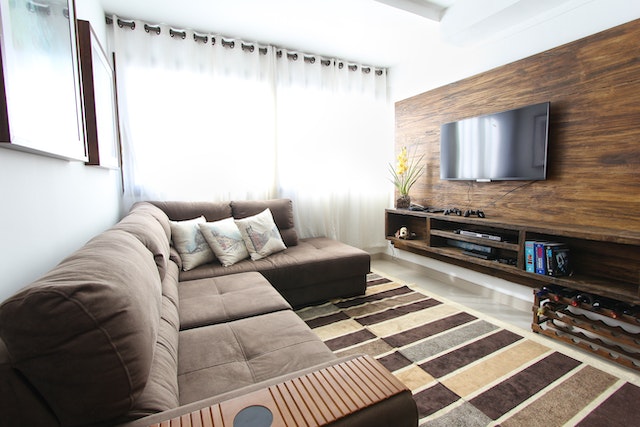 The reason for this clarity is that sometimes it may not be possible to know whether a tenant has traveled or vacated their rented premises. That's why most landlords require tenants to notify them if they are leaving for extended periods.
In Virginia, landlords must notify the tenant in writing to know whether the tenant is still occupying the property. The tenant will then have 7 days to respond. If the tenant doesn't, you can presume the property has, in fact, been abandoned.
Serve the Tenant with Proper Notice
Just like an eviction notice, the notice informing the Virginia tenant of their abandoned property must be communicated in writing. You have the option to mail or hand deliver it to the tenant with the written notice.
You must let the tenant know of certain information like the day of lease termination, how many days the tenant has to collect their abandoned property, and the landlord's options if they fail to do so.
Dispose of the Property
After the 7 days are over, you can dispose of the property in any manner you like. Including, selling it or throwing it away. You may then use the proceeds of any sale of the property to cover any losses incurred. For instance, lost rent, unpaid utilities, or even storage costs.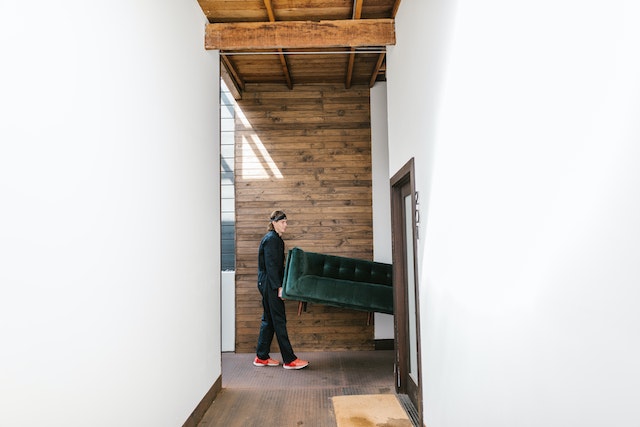 How To Remove Items a Tenant Has Left Behind
If the tenant you have evicted has left a number of items behind, knowing how to address the issue can prove stressful. The following is what you can do:
Throw away anything that is clearly trash. Note the expenses you incur for doing so.
Create an inventory of the remaining items. You may even want to document the inventory using photos and video evidence.
Store the items properly. You can do so either at the property or away in a rented storage unit. However, since you'll want to re-rent the property again, you'll want to store the abandoned property elsewhere.
Let the tenant know where you storing their abandoned property. As already mentioned, Virginia landlords must give tenants a 10 days notice to collect their property. As such, you'll want the tenant to know where you've stored their belongings for collection purposes.
Dispose of the property. If the tenant chooses not to collect their property within 10 days, you can dispose of the belongings in any manner you like. Note that for some items, like a car, you must report them to the local police department.
Cover your costs. Once you have disposed of the abandoned property, use any profits to cover any costs you have incurred.
Bottom Line
Ultimately, the best way to protect your future is to draft a solid lease agreement and create a foolproof lease agreement. If you have a question or need expert help in managing your rental property, turn to the experts at KRS Holdings. We offer quality property management services in Richmond, VA. Get in touch with us today to learn more!