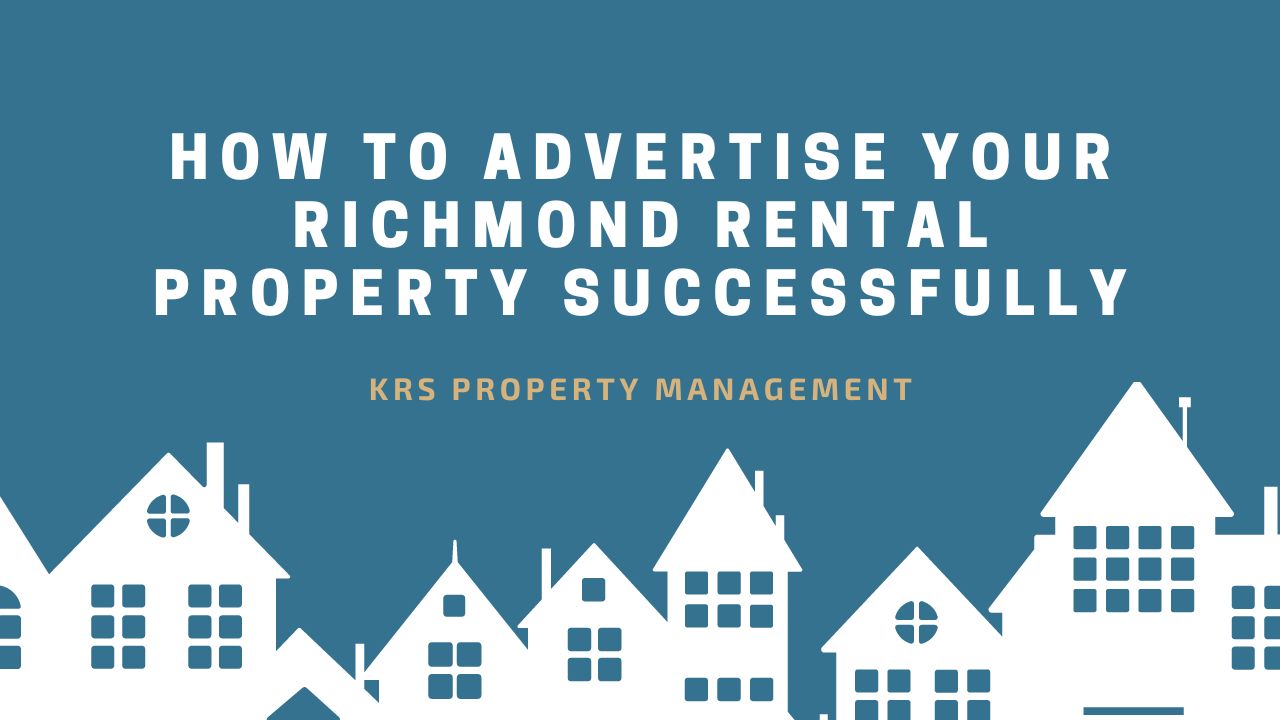 Having a great property that prospective tenants don't know about won't earn you any money. To be a successful landlord in Richmond, you need to have marketing skills.
Proper rental advertising has a plethora of benefits. First and foremost, it gives you an opportunity to land your target tenant. Secondly, you'll be able to rent out your property quickly. And thirdly, you'll be able to attract a large pool of prospective tenants, thereby increasing your chances of landing the right one.
A great tenant will pay rent on time, care for your rented premises, and abide by all other terms of the lease agreement. In this article, we at KRS Holdings will give you 3 tips on how to advertise your Richmond rental property successfully.
1. Take Great Quality Photos and Videos
Quality pictures and videos make rental listings pop, thus increasing the chances of a prospective tenant clicking through the ad. Another reason for using quality photos and filming video tours for a rental ad is to help prospective tenants envision themselves living in your home and make them want to learn more about the property.
With that in mind, the photos need to be stellar for your efforts to pay. Therefore, expect to spend some time, effort, and a little money to have quality photos. The following are some tips to help you take great-quality photos: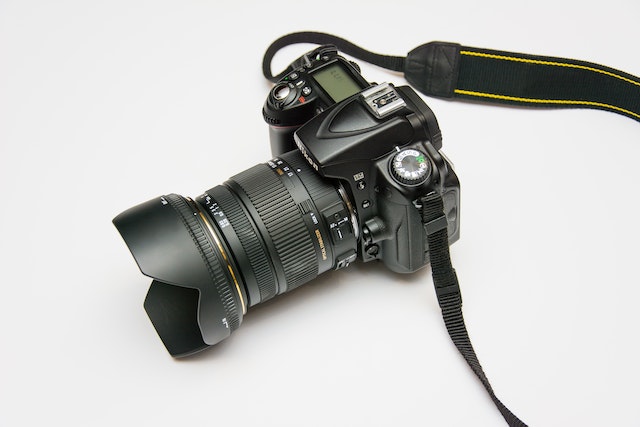 Stage Your Rental Property
Make the rental look its best by highlighting all the important features that make it stand out from the competition. Use a neutral color theme and make any necessary renovations or repairs to the property prior to snapping photos.
You should also spruce up the curb appeal and give the interior and exterior a thorough cleaning. Finally, replace outdated appliances with new ones and inspect the property's plumbing, electrical, and heating and cooling system are working as they should.
Get the Lighting Right
Lighting is a key factor in creating a successful image. Lighting will not only determine the brightness and darkness, but also the mood, tone, and atmosphere of the space. Natural lighting works great when it comes to marketing photos. The best time to take photos, especially of the home's exterior, is during golden hour in the morning or evening.
For photos of your home's interior, make sure to open blinds, curtains, and even doors to maximize the natural lighting. Only consider artificial lighting when the weather is overcast and make sure to avoid harsh shadows.
Get the Angles Right
You also want to pay close attention to the angles you take the photos from. Take them from the broadest vantage point, which will be the corner. What's more, make sure you take the photos in landscape mode ad this gives a wider view of the space.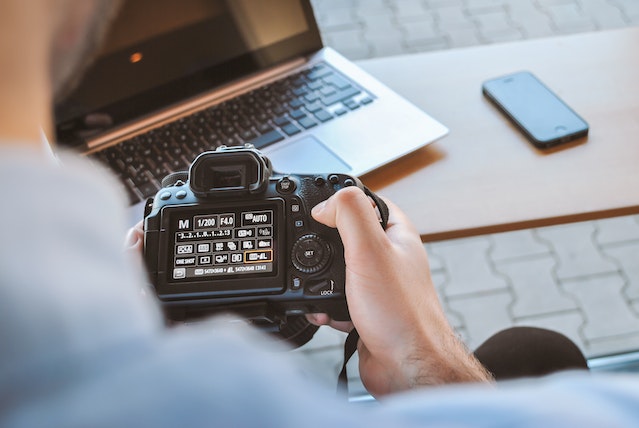 Your standing position also matters. Avoid placing the camera too high or too low as this can make the environment look unnatural. Your goal should be to take photos that are not only attractive but also accurately reflect the scale of the space.
Have a Shot List
Stay organized by planning which rooms you'll be capturing in advance. The rooms that prospective tenants will be most interested in include the bedrooms, bathrooms, kitchen, living room, dining room, and outdoor areas.
You also want to take a few photos of the neighborhood. This will help prospective tenants have a more holistic view of the prospective community they will be living with.
Work with a Great Camera
You'll only be able to get high-resolution photos if you work with a great camera. DSLR cameras are exceptionally good for marketing photos. If you're on a budget, smartphones work great, too. Just work with a camera that produces a resolution of at least 72 pixels.
2. Write a Proper Rental Ad
Photos won't do the marketing by themselves. Your rental ad also needs to have two key things, a headline, and a summary section. The purpose of the headline is to let prospective tenants get a brief insight into what to expect from the ad. As for the summary section, it'll help tie everything together cohesively. Consider the following: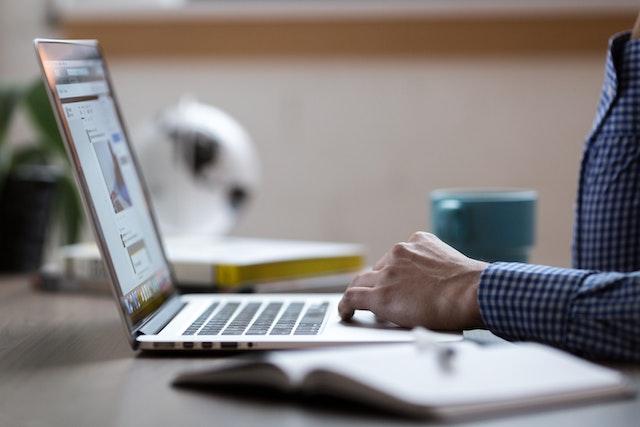 The Headline
This is the first thing that prospective tenants will come across as they scroll through ads. As the potential tenant will have a bunch of options, you'll want to have a great headline that is attention-grabbing.
This is where you want to provide prospects with important information about your home. That may include the rental price, number of bedrooms, number of bathrooms, location, and a great selling point. This kind of information will immediately allow prospective tenants to know whether or not they qualify to live there.
Summary Section
This is equally important in a rental ad. It'll help prospective tenants visualize themselves living on the property. Here, the prospective tenant will get to know more information about the property. Such information may include the unique features the property comes with, like whether it comes furnished, and any important policies prospects should know about.
Also, use the opportunity to target the right tenants. Mention your pet policy, for instance. This will ensure that you are only able to attract the right tenants.
3. Distribute the Ad Extensively
You may have the best home and draft a great rental ad, but a property listing will only be effective if it reaches a large pool of prospective tenants.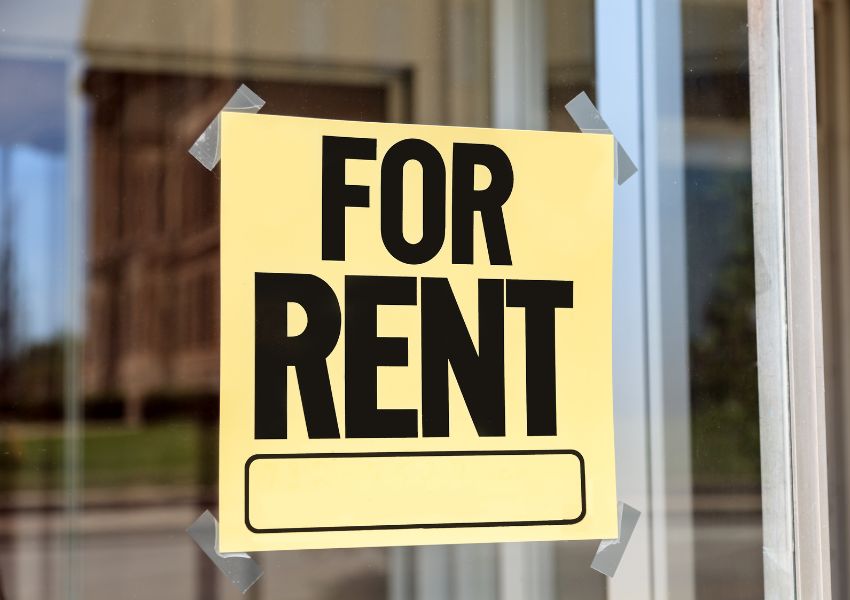 Use a combination of different avenues to spread the word about your vacant rental unit. Examples of such avenues include rental listing sites, local classifieds, flyers, and "for rent" signs. If you do it well, this will ensure the ad gets in front of as many prospective tenants as possible.
Bottom Line
If you're willing to put in the time and effort, these 3 strategies will help your property get seen by as many prospective tenants as possible thereby increasing your chances of landing the right tenant.
For expert help, contact the experts at KRS Holdings. You can count on us for reliable property management services and responsiveness!