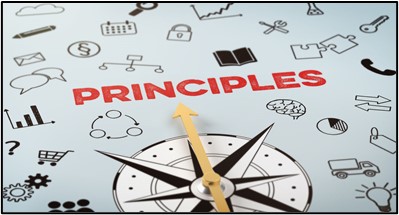 KRS FIRST "FIXES" YOUR TENANT … THEN THE PROBLEM
Superior Tenant Service … Win/Win for Renters & Landlords
(Second in a Series of 3 Articles on this Topic)
In the last issue of the Single-Family Real Estate Investors Newsletter, we emphasized 2 guiding principles for SFH investors to deliver tenant service that exceeds expectations. One is to relieve stress and tension in renter relations; the other speaks to maximizing profitability and asset appreciation. Click here to read article
This month, we'll illustrate the power of:
Guiding Principle #2 – A Recap
KRS emphasizes there is profit for you as a landlord to demonstrate how your level of service makes your tenants feel satisfied. Fixing problems is good for your tenants … and for you to protect your investment.
Customer service plays a substantial role in tenant retention. That's especially critical when you have a tenant who pays on time and is not overly demanding. Fewer turnovers translate into less expense and enhanced profitability. For more on this, be sure to read 2 Profit Thieves Are a Threat … Vacancy & Turnover
Tenants … the Landlord's Customers
The job of property managers (whether DIY or enlisting help from a professional) is to fulfill tenants' expectations for a peaceful, safe place to live with a minimum of interruptions to the basic comforts anticipated as a renter. When the inevitable disruptions occur, how the property manager deals with the issues is what the renter remembers and defines tenant/owner relations as well as the reputation of the landlord.
In that sense, it's valuable to view your tenants as your customers … the folks you need to satisfy.
You learned the Golden Rule as a youngster and were urged to live by it … "Do unto others as you would have them do unto you." Good words to live by!
But if you are, or intend to become, a SFH landlord, consider an upgrade to the Platinum Rule … "Do unto others as they would like to be done unto." … just another way to say, "Deliver what the customer/tenant wants … not what you want to sell."
Delivering on Guiding Principle #2
Adding value to your assets includes the application of "people skills" that represent a substantial role in tenant retention. What follows are KRS best practices to initiate and maintain a tenant-centric culture. These operating principles prove successful in serving our client/landlords, and will for you whether you choose a DIY approach to property management or employing a seasoned, professional firm.
Primarily, the key is to engage your resident relations team and contractors with a shared value to do the right thing when responding to tenant complaints and maintenance requests. That does not mean giving in to each-and-every renter's demands. It does mean starting with an attempt to understand and respect tenants as real people with real concerns for their home.
While people like to have their problems fixed … they mainly want is to be cared about … and respond positively when you do. Of course, this must be balanced with the bottom-line expectations of you, the SFH investor.
Training is critical! You as a SFH landlord, and we as property managers, can initiate best practices skill development to demonstrate caring for the tenant and to empower staff and contractors to fix things, on the spot … or encourage them to call for help when it's needed. We urge you to take a look at our June article to review the 8 key ways our Resident Relations Team performs to demonstrate they truly care.
Lease Expiration/Renewal Process
Turns (making a property ready for a new tenant) is one of the biggest expenses for a rental property investor. Strive to retain your renters for as many years as possible while also maintaining a competitive rent rate. Clearly communicate rental increases months ahead of the renewal period.
If a resident lets you know they want to move, seek to understand with the intent to find a solution that works for everyone, e.g. a 9, or 10-month extension instead of a full year to align with graduation; a two-year extension in exchange for a smaller rent increase; a fresh coat of paint or other maintenance request, etc.
Conflict Management Training
Conflict is a part of life … and when dealing with a person's home and money, conflict gets personal. Train your resident relations team in conflict management to minimize opportunities for negative encounters. Their participation in sharing real-life scenarios and role plays develops skills to minimize adverse situations and diffuse heated issues quickly.
Pause for Brief Commercial – SFH Landlords & Wannabes
Your residential real estate property should be an investment … not another job! KRS landlord-clients are secure knowing their tenants are the focus of diligent attention by the KRS Resident Relations Team … and at amazingly affordable pricing. To learn more … please give us a call. It never costs anything to talk.
The Payoffs – Client Landlord Satisfaction
Just a few kudos from landlords we serve:
"Thank you! Rent was higher at renewal than expected. Nice!"
"My properties have been managed by KRS Holdings for 7 – 9 years. This property management company has by far been the most responsive and professional of the several others I have used."
"We are on both ends of your services … a home we own that you guys are managing and the rental home we occupy while in transition. You have responded to us as if our needs were an inconvenience to you … and therefore promptly resolved for us."
Summary
Remember, tenants pay down your investment property mortgage, pay your taxes and maintenance costs plus help you build your asset's value. Treating them with the respect they deserve and responding to their perception of receiving the service they are paying for will cement longer term resident relationships … plus boost your success as a SFH investor.
So, property management may be DIY, or hiring a professional firm like KRS Holdings … either way, it's the tenants' experience that will deliver the least stress on landlords and maximum ROI for residential rental investors.
Be sure to join us for next month's issue of the Single-Family Real Estate Investors Newsletter