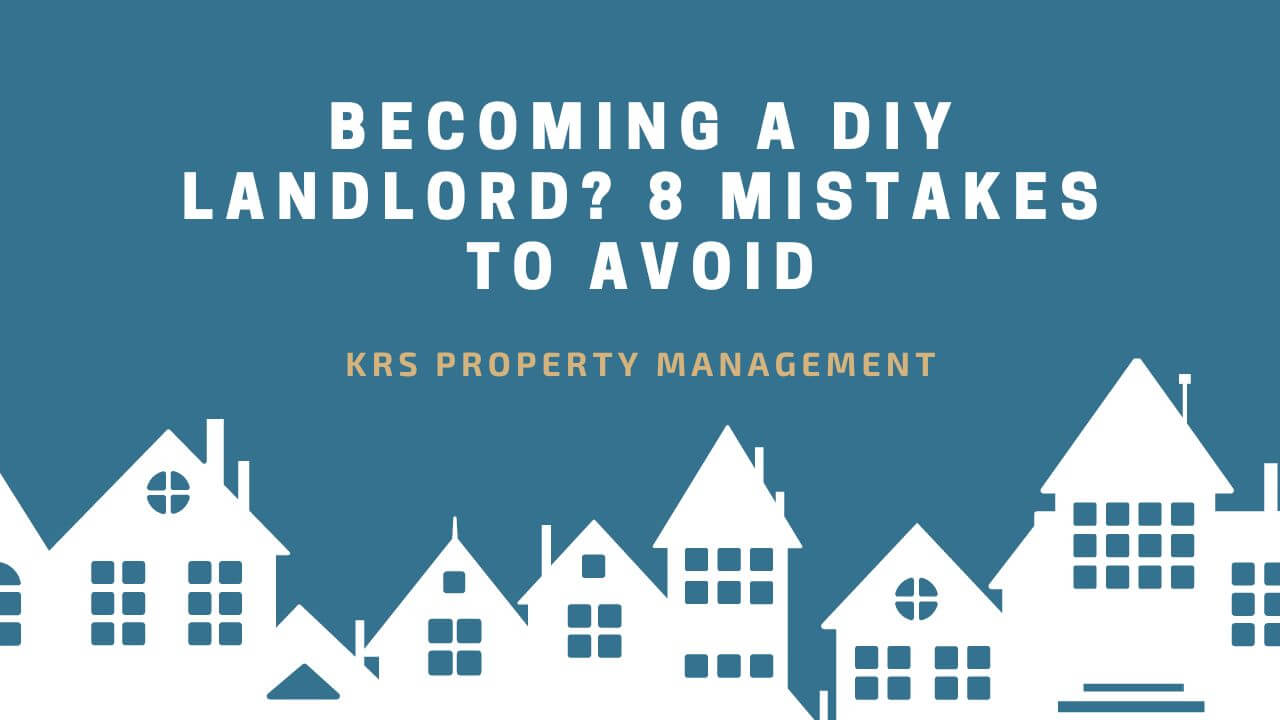 Becoming a landlord can be a lucrative venture. And how successful you are depends significantly on how you manage your property and tenants. It's no wonder the top question on most first-time landlords' minds is how to go about the management of their property. This task can feel even more daunting for long-distance landlords.
You generally have two options: do it yourself (DIY) or hire an expert property management company. If you're just starting out and have no prior experience in managing a rental property, the latter option may be wise.
That said, even without prior experience, being a DIY landlord is possible. With dedication and hard work, you may be able to generate significant returns on your investment. You just need to avoid some common mistakes.
In today's blog, we at KRS Holdings will walk you through 8 mistakes to avoid if you choose to become a DIY landlord.
1. Renting Out Your Property Without a Written Agreement
Treat your investment as a business. Avoid "handshake" and friend-of-a-friend deals as much as possible. Always draw up a written lease agreement and require every tenant to sign it before renting out your property.
A lease agreement is a contractually binding legal document. It binds both parties to certain terms and conditions. Drawing up a proper lease agreement can help minimize potential conflicts and misunderstandings down the line.
Among other things, it'll help you highlight your expectations so that the tenant knows what their obligations are. It also lets both the landlord and tenants know about their rights.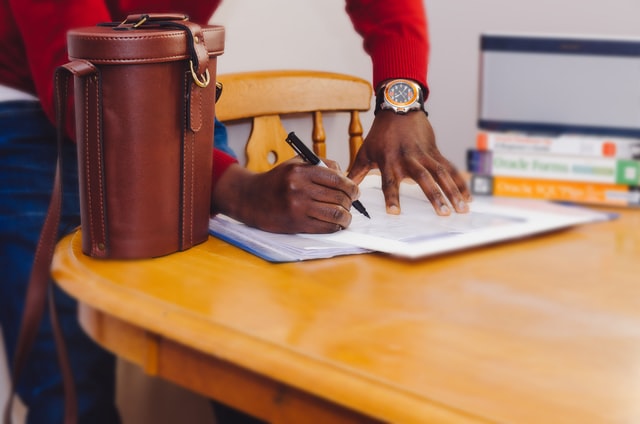 Making a lease, however, requires expert skills and an understanding of rental laws. Therefore, it may be in your best interest to hire a reputable property management company for expert help.
2. Failure to Inspect Your Rental Property
As a landlord, it's your responsibility to ensure the property is well-maintained both inside and out. State law requires that landlords provide their tenants with livable rental conditions. If these conditions aren't met, your tenant may have a legal justification to leave before their lease ends or even sue you.
Tenants also share in the responsibility of maintaining the property. For instance, they must keep the plumbing fixtures clean, keep the premise safe and hazard-free, and abide by all cleanliness standards.
Maintaining a rental property will benefit you in a number of ways. For one, it may mean fewer phone calls from tenants who have maintenance requests. Secondly, the tenant will be happy and comfortable, which may translate to fewer vacancies and high occupancy rates. And thirdly, you'll be able to identify issues quickly and protect your property against further deterioration.
3. Failure to Fill Your Vacancies Quickly
Vacancies are inevitable in any landlord's career. That said, they'll have an impact on your bottom line. And how severe that impact will be depends on the length of the vacancies.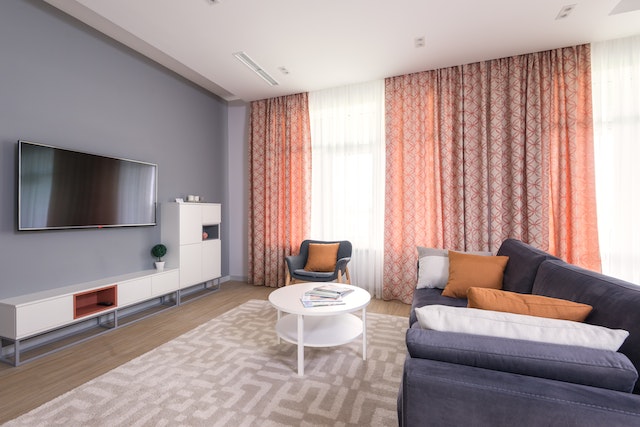 You'll need to have strategies on how to keep them as low as possible. The following are some tips to help you in this regard:
Rent to quality tenants
Incentivize your current tenant to stay for another term
Optimize your advertising strategy
Spruce up your investment property
Make timely repairs
4. Not Marketing Your Property Extensively
When your property falls vacant, you'll need to advertise it as widely as possible to maximize your chances of landing the right tenant. Don't just put up yard signs and wait. You'll need to have a robust marketing process in place. Market your property by using both "traditional' and online tactics for a wider reach.
5. Not Screening Tenants Thoroughly
Some tenants are every landlord's dream, whereas others are the exact opposite. The latter group is what you should try to avoid as much as possible for a successful investment.
Do both credit, employment, and background checks on all prospective tenants. More often than not, this will ensure that you are able to land tenants that will care for your property. In addition to this, check every prospective tenant's references to learn more about their previous behavior in rentals.
6. Not Understanding Your Legal Obligations
The Virginia Residential Landlord and Tenant Act gives landlords a number of legal responsibilities. Understanding them is necessary to run a successful rental investment business.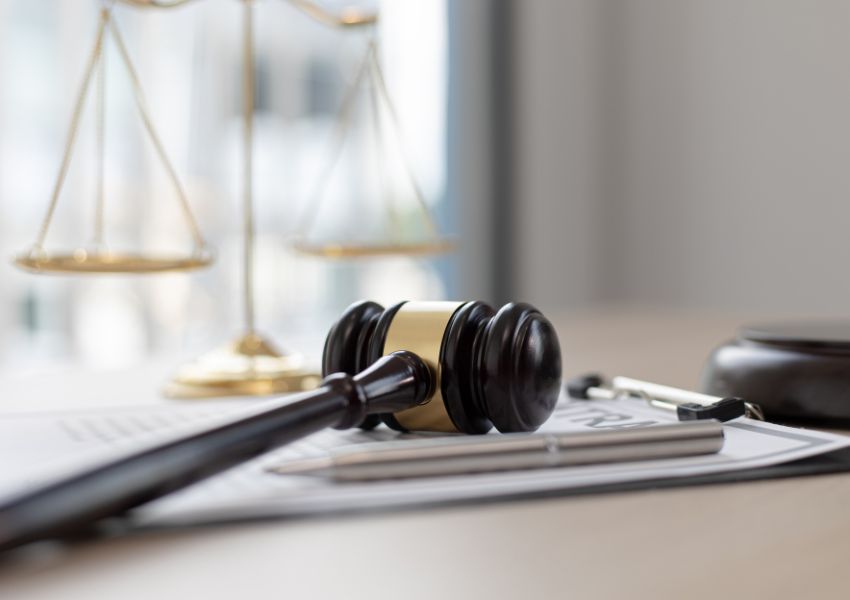 The following are some of the responsibilities that fall under your purview:
Ensuring your tenant enjoys their rented premises in peace and quiet
Providing your tenant with a livable property
Following the proper eviction process and handling of belongings left behind when removing tenants
Giving your tenants state-required disclosures, such as on lead-based paint, defective drywall, and mold
Following the state's security deposit rules, such as collecting a maximum of 2 months' rent as the security deposit
7. Not Factoring in the Value of Time
Doing repairs or trying to find vendors and contractors, can be time-consuming and costly if not done right. Tenants could contact you in the middle of the night with maintenance emergencies and you'd have to respond.
As a DIY landlord, you'd also be responsible for the entire marketing and tenant screening process. All this can take up a lot more time than you may have anticipated. It may be worthwhile to hire a reputable property management company to manage the property on your behalf.
8. Not Hiring Expert Help
How a property is managed translates to how successful it'll be. Hiring an expert will ensure that your property gets the attention it needs to succeed.
Professional property managers will fill vacancies quickly, rent to the best tenant, respond to maintenance issues promptly, and collect rent on time, among other things. On your part, you'll be able to free up time to do the things you enjoy.

There you have it, 8 mistakes to avoid when you become a DIY landlord. For expert help in managing your rental property, turn to the experts at KRS Holdings. We're the go-to option for Richmond property owners. Get in touch to learn more!